The majority of significant changes are a worsening of the rates of fatality, and this can be seen here, in this chart of movement over the last seven days.
Daily fatalities in the UK lag far behind those of the leaders in this grim race. In fact fatalities per million in the UK are almost two orders of magnitude lower than those in Hungary, which now tops the leaderboard.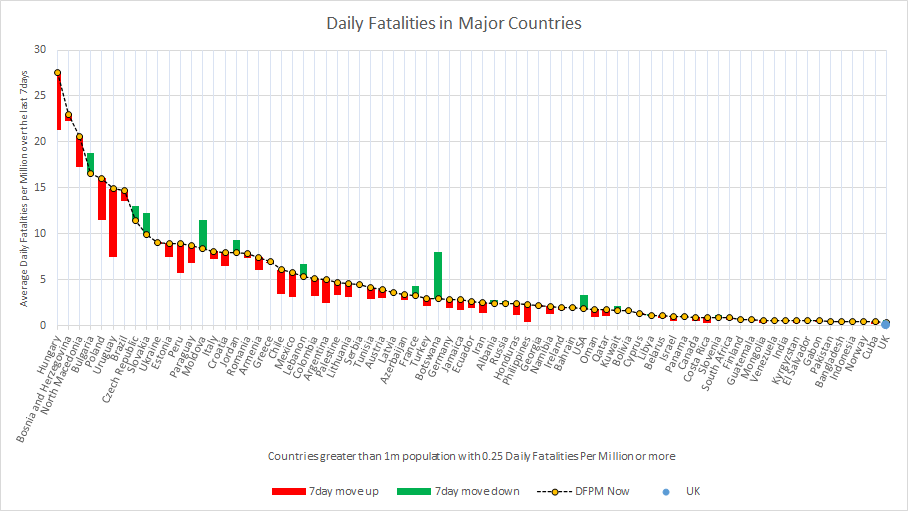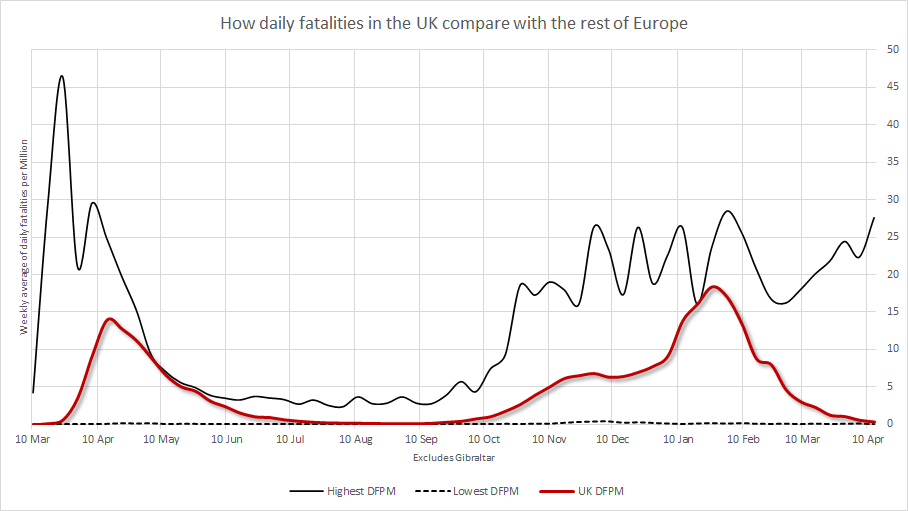 The demographics of positive cases in the UK continue in the anticipated direction, with the age group of parents, staff and customers becoming more and more pronounced as the weeks progress.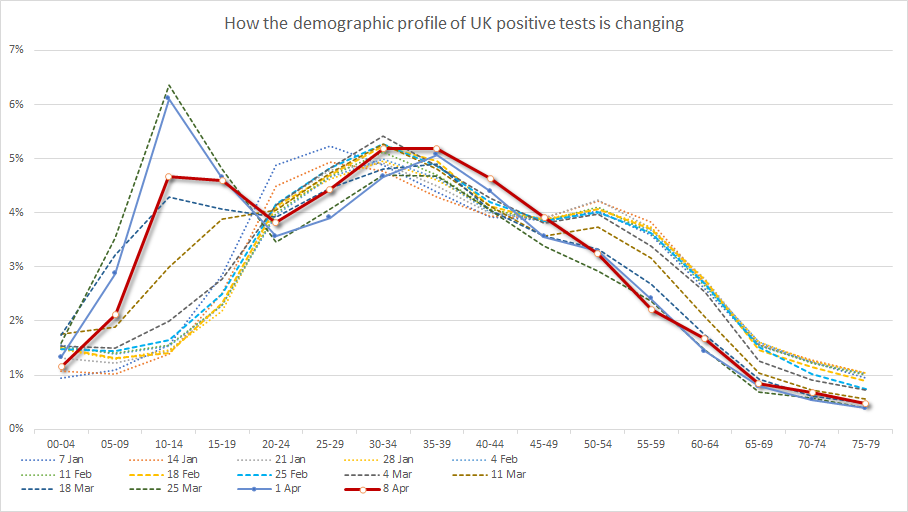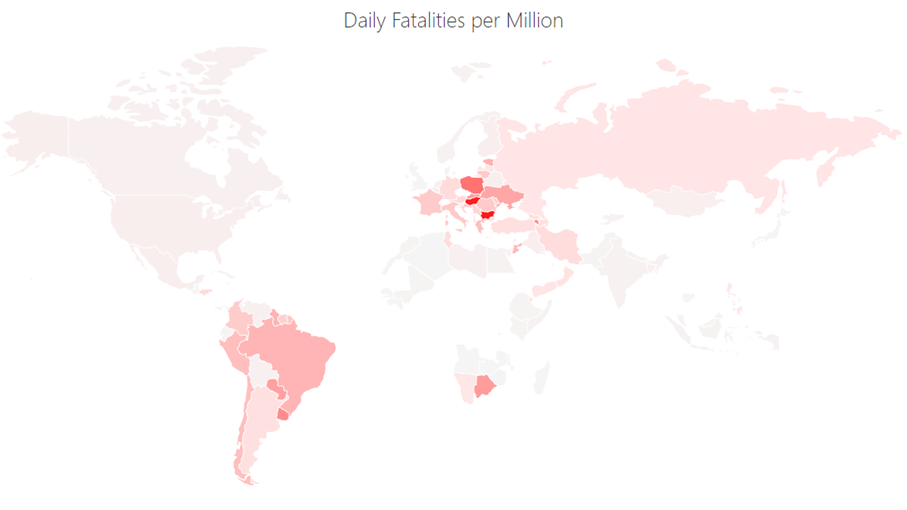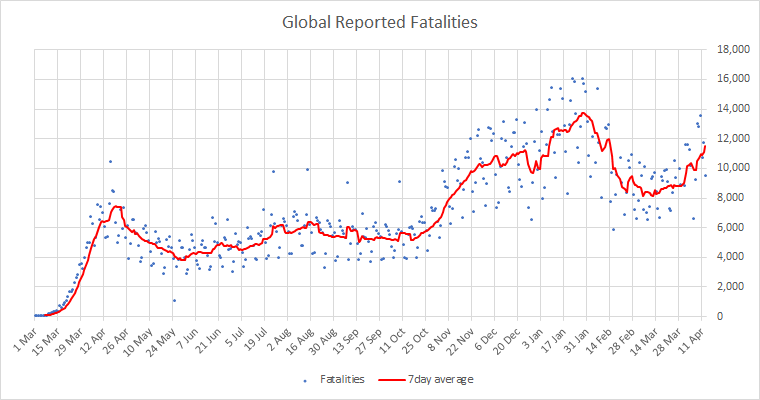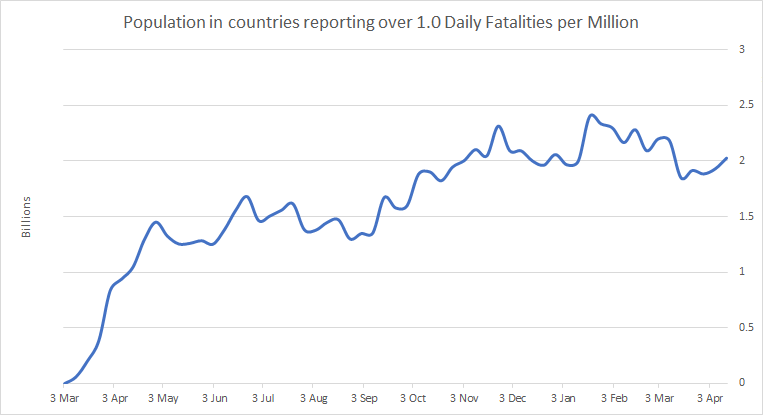 Peter is chairman of Flexiion and has a number of other business interests. (c) 2021, Peter Osborn