AI is being taught by thousands of office workers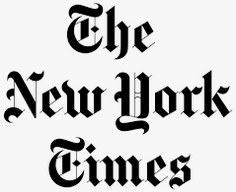 BHUBANESWAR, India — Namita Pradhan sat at a desk in downtown Bhubaneswar, India, about 40 miles from the Bay of Bengal, staring at a video recorded in a hospital on the other side of the world. The video showed the inside of someone's colon. Ms. Pradhan was looking for polyps, small growths in the large intestine that could lead to cancer. When she found one — they look a bit like a slimy, angry pimple — she marked it with her computer mouse and keyboard, drawing a digital circle around the tiny bulge. She was not trained as a doctor, but she was helping to teach an artificial intelligence system that could eventually do the work of a doctor. More….
Silicon Valley's giants look more entrenched than ever before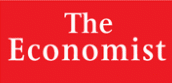 THE TECH wobble of 2018 has turned out to be short-lived. In the final three months of last year, American technology shares dropped by 16%. Since then, however, the biggest firms, including Apple and Facebook, have come roaring back, with their stock prices today sitting near record highs. Meanwhile a parade of smaller digital companies have rushed to float their shares, including Uber and Slack. Airbnb could be next. All told, listed technology firms make up more than a quarter of the value of America's stockmarkets. More….
Digital Doesn't Have to Be Disruptive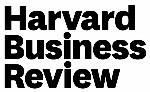 Harvard Business Review, August 2012: It's not surprising that many managers expect digital transformation to involve a radical disruption of the business, huge new investments in technology, a complete switch from physical to virtual channels, and the acquisition of tech start-ups. To be sure, in some cases such a paradigm shift is involved. But our research and work suggest that for most companies, digital transformation means something very different from outright disruption, in which the old is swept away by the new. Change is involved, and sometimes radical replacements for manufacturing processes, distribution channels, or business models are necessary; but more often than not, transformation means incremental steps to better deliver the core value proposition. More….
Top 10 Digital Transformation Trends For 2020

Forbes, July 2019: Over the last few years, most discussions about the next year's Digital Transformation trends had begun to feel a bit repetitive: Cloud, Edge Compute, the IoT, AR… It always seemed like the same chairs being rearranged around the same old room. 2020 will be a departure from that. While the same core technologies that dominated these discussions will continue to be foundational to our collective digital transformation journey, 2020 will be defined by a fresh new class of technologies ready to graduate to the sidelines to center stage. Among them: 5G, AI, advanced data analytics, but also some that may surprise you. Without further ado, here are the 10 among them that I believe will be the most significant in 2020. More….
Welcome to the Future X Network

Nokia Bell Labs, September 2015: Inside Bell Labs, we have explored the limits of current technologies, architectures and solutions with a view of 2020 and beyond. And what we found is that we are at the dawn of an era in networking that will define the future of new human existence. This visual guide takes you on a journey through the key findings, concepts, metrics and research discussed in The Future X Network: A Bell Labs Perspective. It is an interactive infographic that starts with today, and charts a course to tomorrow, showing you why we are at a unique point in our technological history that will bring forth new business models, new markets and a new phase of our technological existence. More….
Seven Personality Traits of Top Salespeople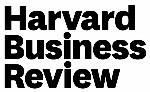 Over the past decade, I have had the privilege of interviewing thousands of top business-to-business salespeople who sell for some of the world's leading companies. I've also administered personality tests to 1,000 of them. My goal was to measure their personality traits to better understand the characteristics that separate them their peers. The test results from top performers were compared against average and below average performers. The findings indicate that key personality traits directly influence top performers' selling style and ultimately their success. Below, you will find the main key personality attributes of top salespeople and the impact of the trait on their selling style. More….