Last Updated on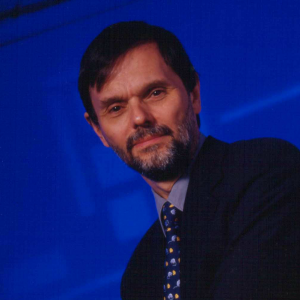 Synopsis:
Peter began his career building his own business from start-up to $50m in international sales, and subsequent trade-sale, which made money for investors. Staff and revenues grew by 100% in each of the last five years before exit. Since then, he has founded several businesses, continuing his career as an active entrepreneur.
Bio:
Peter has worked for twenty years as an adviser to investors and boards, owners and entrepreneurs in businesses undergoing rapid change from rescue and turn-around to growth.
Peter worked as an acoustics designer, for the great Ken Shearer who had designed the famous saucers at the Albert Hall. After working on several recording studios with Ken, Peter designed several of his own, and worked on the control room for Chariots of Fire, and studios for The Kinks, Manfred Mann, and others.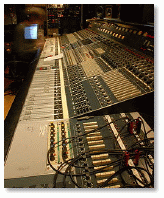 Peter joined the London music recording industry in the early 1970s, and designed studios for George Martin's AIR Studios, The Bron Organisation, Vangelis, Freddie Starr, Manfred Mann, The Kinks, and others. Additionally, many hit records have been recorded in his studios by artists such as Kiki Dee, Gene Pitney Cliff Richard, Stevie Wonder, Queen, Rod Stewart, America, Manfred Mann, Mott the Hoople, Tony Ashton, Jim Capaldi, Procul Harem, Leo Sayer, and Roxy Music, with Peter working on many of the sessions. In the late 1970s, Peter moved on to designing innovative electronic equipment for the music business, and developed a unique cordless sound system for musicians in recording studios, for which he holds a patent.
He founded the software house, Redwood International, in the early 1980s which became the largest software product company in Britain, selling $50m a year around the world, with over a million users. By the 1990s, the company had nearly 300 employees in twelve offices on four continents, and made the majority of its sales in the USA to major corporations and the Federal Government. The business was funded by venture capital, and five rounds were raised in total. In the last five years, the company grew by over 100% each year, and grew profit per employee at the same time. Peter successfully secured a money-making exit for shareholders by trade sale in 1991.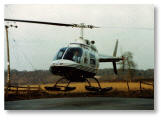 During the 1990s, Peter qualified to fly helicopters, and was type rated on the Robinson R22 and Bell JetRanger.  He owned a 1981 airframe, high skid JetRanger for several years, registration G-SIZL. He now flies radio controlled helicopters and drones.
In 2000, Peter worked with the Advantage Technology Fund, an early-stage investor whose investing partners were 3i, the Royal Bank of Scotland, EEF, and the EU, and made eleven investments for the Fund during 2001. This experience has combined with his entrepreneurial background to give Peter an insight into venture capital investing from both points of view.
He now concentrates on his own business ventures, and advises the boards and shareholders of selected high growth and technology businesses. He is an investment director with the Technology Accelerator Fund.