Last Updated on
Latest Blogs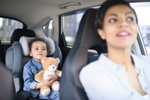 Are we nearly there yet? – 21 Sep
Why to our sales always move to the right?*
Experience is not what it used to be – 20 Sep
Beware people who bring old wisdom, and those who have none
The future began a while ago – 18 Sep
AI, machine learning, robots and the like, seems like a future world. It isn't
Can entrepreneurialism be taught? – 14 Sep
What are the required personal characteristics, anyway?
Human engagement is a big opportunity – 12 Sep 19
As AI and mechanisation spreads, human engagement will become more valuable.
The Good, The Bad, and the Surreptitious– 9 Sep 19
What is it with humans: the way they do tech and how we respond?
We need to talk about losses – 4 Sep 19
Profits can be met with complacency, losses demand opinions
WhatsApp scuppers the B2B market – 30 Aug
It's individuals who buy and it's them that we have to understand
Seen on the move
Interesting reading here….
Organisations cited in my blogs here….

If you'd like to join my news feed on WhatsApp please see my Contacts page for details. I use a private broadcast list, not a WhatsApp group, so all responses are private and seen only by me.