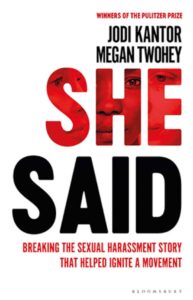 Gillian Tett's thoughtful review of She Said – "A moving account of how the Weinstein story broke" – described someone that sounded like a dictator and a bully. He did build a significant company. TWC experienced financial turbulence, lay-offs and the ups and downs of the industry, but it produced a string of high grossing films and had several business divisions and ventures that were large by any measure.
I found myself wondering if Weinstein was an entrepreneur – you'd have to say he was – and thinking about those personal characteristics. I've talked to many investors about entrepreneurs, as well as having been one myself, working with investors. The dichotomy for investors seems to be that you must have self-belief in an entrepreneur, yet you also want to see an openness to advice and ideas, which sounds a bit like trying to balance a pencil on its point, and it is.
Many dictionary definitions focus on taking risks, which I find oddly adrift from what I've found. I have said elsewhere, that the best entrepreneurs I've known are unusually preoccupied with understanding and managing risk. Lots of people seem to think that entrepreneurs are in it for the money and that's why they do it but, for most, that doesn't stack up either, as I wrote here. However, there are examples of people who fit these definitions, and the recent press reports rather paint Adam Neumann into this category.
All this seems to be completely as odds with the notion that we can somehow teach entrepreneurialism. Yet there are hundreds of examples of people claiming to be able to do just that. Try typing "entrepreneur classes" into your search engine. Of course, it might be that these would-be teachers are simply being entrepreneurial, which would be ironic.
Can entrepreneurialism be taught? Goodness knows, I hope there aren't people out there teaching wannabes to be bullies, we've got quite enough of them already. Equally, we should hope that classes don't focus on greed and selfishness. I just don't think that these are characteristics of good entrepreneurs, they really aren't.
I chatted to my good friend Titch today. She's just moved to Bangalore to start a medical devices business that will transform lives. It's just extraordinary the hurdles she's encountering, wave after wave, yet she's still in there battling away and up-beat about what she's doing, despite all this and the considerable personal disadvantage after over twenty five years in the comforts of Dubai.
Why does she do it? Why do I keep doing it after fifty years, with all the knock backs? We came to the conclusion that it's mainly down to the thrill of standing on the top of the mountain after a tough and challenging journey to get there. Other friends who're entrepreneurs seem to agree.
This mountaineers' thrill is personal but it is best when shared, and that's possible – greatest – when it's been a shared endeavour. Entrepreneurs of this ilk have an infectious enthusiasm and open ambition that draws others in on the shared journey and the collaboration required to get to the mountain top. Are those personal characteristics that can be taught? Somehow I doubt it, although they can be fostered and harnessed if the sparks are there.
What do you think?
Get in touch here…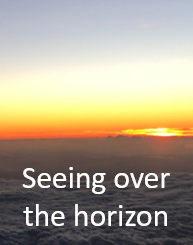 Also:
Blog Human engagement is a big opportunity
Blog The Good, The Bad, and The Surreptitious
Blog We need to talk about losses
Blog WhatsApp scuppers the B2B market
Blog Are humans the ultimate differentiator?
and
Peter is chairman of Flexiion and has a number of other business interests. (c) 2019, Peter Osborn