Last Updated on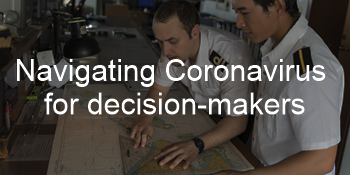 Daily data driven insights for business decision-makers:
When do the data show objectively that the profile of the virus' progress is changing?

What does comparison with other countries indicate lies ahead for us?
These charts are based solely on WHO data, which are by far the most rigorously validated and reliable. Dates given are dates of publication. Analysis is usually updated daily by mid-afternoon, London time. Several of these charts have been normalised for population size and similar starting points, to enable meaningful comparison of one country with another.
Update for Sunday 5 July 2020
UK: 21day Range 0.0% to -67.3%, Now DOWN -67.3% and 7Day Avg Fatalities= 1.45/m

Portugal: 21day Range 0.0% to -83.3%, Now DOWN -43.6% and 7Day Avg Fatalities= 0.61/m

South Africa: 21day Range 98.4% to 0.0%, Now UP 98.4% and 7Day Avg Fatalities= 1.50/m

Israel: 21day Range 23.1% to -76.9%, Now DOWN 0.0% and 7Day Avg Fatalities= 0.22/m

Mexico: 21day Range 50.1% to -12.2%, Now UP 6.8% and 7Day Avg Fatalities= 4.46/m

USA: 21day Range 2.7% to -31.3%, Now DOWN -31.3% and 7Day Avg Fatalities= 1.80/m
Globally –
East-West: The Americas may have reached a plateau, and Asia is looking spikey.
North-South: Equatorial countries appear to be on the rise again, while North and South Hemispheres are going sideways
Country Charts – Several countries are posting worrying looking case trends. The thing to look for is rapid acceleration, not absolute numbers. See Japan and Australia, Israel and USA, South Africa, Philippines and India. Mexico and Indonesia look almost pedestrian in comparison.
Current dataset
Statistics for Countries of Interest
The Global Picture
Country specific charts can be downloaded for over 30 countries: Australia, Belgium, Brazil, Canada, Denmark, Egypt, Estonia, France, Germany, India, Indonesia, Iran, Ireland, Israel, Italy, Japan, Mexico, Netherlands, Nigeria, Pakistan, Panama, Peru, Philippines, Portugal, Russia, Saudi Ariabia, South Africa, South Korea, Spain, Sweden, Turkey, UK, USA, Venezuela.

Latest trajectories
Historical picture


Overall Statistics